Create a Scouting Cookbook Fundraiser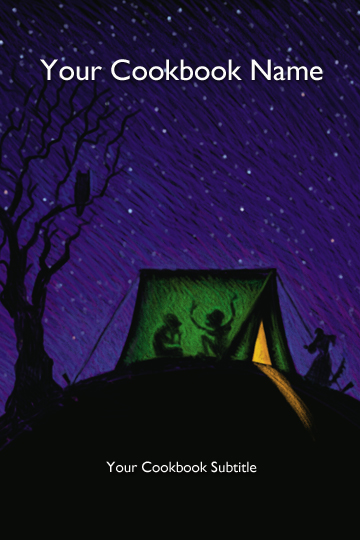 Are you looking for a fun and profitable project for your next Boy Scout fundraiser? While the Girl Scouts have their cookies to sell, most troops rely on other means to raise the funds for trip trips, Eagle projects, summer camp and upgrading camping gear. Are car washes, bake sales and selling popcorn just not exciting the scouts like they use to? Then we have an interesting and easy Boy Scout fundraising idea for you!
Many scout troops have created Troop Cookbooks as a way to bring parents and scouts together. They share their family food traditions and at the same time create a lasting reminder of their membership in the troop and raise funds that help the troop continue to grow.
Your troop can create a scouting cookbook with all of the camping recipes the scouts love, or include tried and true family recipes that everyone can enjoy. These cookbooks make great gifts and can be sold for a profit in the community.
Using the power of the Internet, we make it easy to make your cookbook fundraiser a success! We show you how step by step.
Why a Scouting Cookbook Fundraiser?
Making a personalized cookbook is easy. Any size Scouting troop, large or small, can succeed with a Scouting cookbook fundraiser
Scouts have a resource for Cooking merit badge.
Recipe contributors are also likely cookbook buyers, so the more contributors you have, the easier it is to sell more cookbooks.
Many others in the community will purchase your cookbook to support a good cause.
Sell cookbooks for 2–4 times their cost to easily raise $500–$5,000.
Scouting cookbooks can be lasting keepsake for your Scouting troop members.
Contributing recipes is a great activity to bring families together and gets more adults active in the troop.
Your personalized cookbook will contain lots of tried and true recipes that have been family favorites for years. Many will have been enjoyed at Scouting events and campouts as well!
People in your troop will jump at the chance to see their favorite dishes in print.
Selling ads can more than double your profit. They can even pay for your entire printing cost!
Our online profit calculator will help you determine the size and scope of your cookbook project and show you how much profit it can generate.
Even if your Boy Scout troop is not looking for a fundraiser, making a customized Scouting cookbook can be a great project that creates a lasting keepsake.
As Simple As 1-2-3
1. Create an account and invite troop members and their families to add recipes and food photos.
2. Choose your cover, dividers, recipe layout and write an introduction. Sell local advertising to really increase your profits!
3. Sell your professionally printed troop cookbooks and let the profits roll-in!

Why Use Cookbook Fundraiser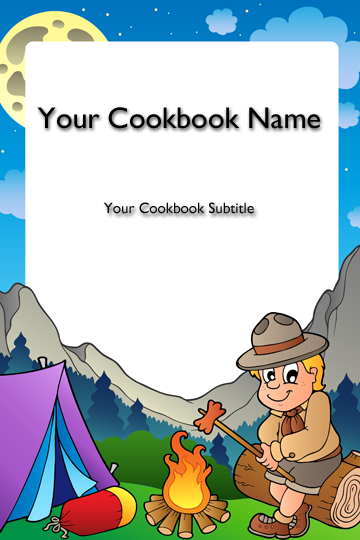 How to get started
It's easy to get started with your own scouting fundraising cookbook!  Get started and create your own free editor's account today!
Testimonials About Cookbook Fundraisers
"Our gross profit in 8 months is $4,200! We've sold 470 cookbooks, have 56 left in inventory, gross profit is $8,312; net $4200. We've never had this much money in our treasury which gives us many opportunities to do the Lord's work. We'll probably need to order some more come September for Christmas sales. I've VERY PROUD of our cookbook and many thanks again for your invaluable help!"
--Donna March, Glendale Christian Church Family and Friends' Recipes
"Ken Burnett once said... "There are two 'i's' in Fundraising – they should stand for inspiration and innovation, not imitation and irritation" and that's exactly what the family cook fundraiser did for raising money for my sons 8th grade class! It was so easy and everyone was more than happy to share their favorite family recipes! The students also loved seeing their names in school cookbook. Teachers and the administration were competing for the best recipe! Not only did we hit out goal amount, we had some friendly competition in doing so!! "
Heidi Chasney, West Shore Middle School fundraising chair
"Well we received our cookbooks on Monday afternoon, and it's been a flurry of activity ever since. We're almost sold out already!! We love your product and thank you so much for running such a great website/printing process!"
--Robin Fraser, Cookin' the Books
"The printed project turned out beautifully! Our custom photographs, including the cover, turned out awesome - a real selling point. We got unexpected benefits from extensive media coverage, boosting sales and necessitating a reprint within only a couple of months of our original printing - be sure to order enough up front - the final product has been in serious demand. We made more than $1,500 from our first printing, and expect even more from the 2nd printing.
Thank you, CookbookFundraiser.com!"
--Cheryl Madden Brown, McKee Elementary School PTA, Oakdale, PA