Create a Church Cookbook Fundraiser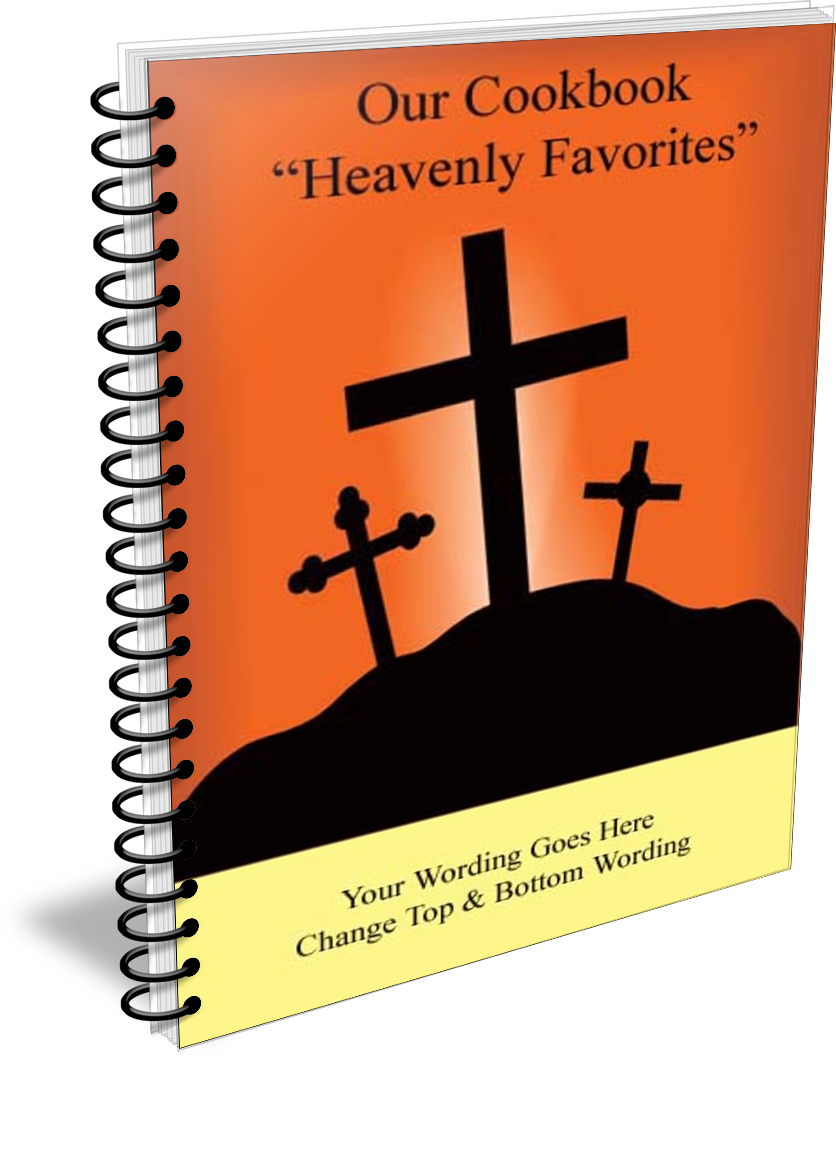 Are you looking for a fun and profitable project for your next church fundraiser? Are you active in a ministry that would like to bring people together and share? Then we have an interesting and easy fundraising idea for you!
For years, churches, missions, ministries and religious organizations have used church cookbooks as a way to bring a community together. They share their family food traditions and at the same time create a lasting reminder of their membership in the community and even or raise funds for worthy causes.
A church cookbook fundraiser can also help raise funds to support important ministries and charity efforts.
Using the power of the Internet, we make it easy to make your cookbook fundraiser a success! We show you how step by step.
Testimonials About Cookbook Fundraisers
"Our gross profit in 8 months is $4,200! We've sold 470 cookbooks, have 56 left in inventory, gross profit is $8,312; net $4200. We've never had this much money in our treasury which gives us many opportunities to do the Lord's work. We'll probably need to order some more come September for Christmas sales. I've VERY PROUD of our cookbook and many thanks again for your invaluable help!"
--Donna March, Glendale Christian Church Family and Friends' Recipes
"Thanks for your great software for the cookbook. We have a small group of internationals from over 31 different countries and it has been fun to provide them with a cook book that celebrates their cultures and our 45th anniversary year of the English as a Second Language ministry. Thank you for providing an easy way to provide a nice cookbook layout for them."
--Mike Pearce, English as a Second Language 45th Anniversary Cookbook
Minister of Missions, First Baptist Church
Huntsville, Alabama
"Fantastic! The cookbooks arrived Friday afternoon, and we were able to distribute them at our 125th celebration! Everyone is almost as excited as I was!"
--Betty Turner, Jefferson Presbyterian Church Quasquicentennial Cookbook
"Yea!!! They're here, they're here!! Thank you so much for your great service. The cookbooks came in over a week before I expected them to. The coil bindings are wonderful, no problems with pages binding, they lay flat easily and they allow the pages to fold all the way to the back. I can't express how much I appreciate that your website was for real (I'm a very apprehensive person when it comes to the internet.) This was a big job that you made easy because of the software, your customer service and your understanding of a lady who was freaking out over the project."
--Patty Athey, Holden Lutheran Church: Where We Go to Be Fed